2021 September 25
Bonus Cards & Coupons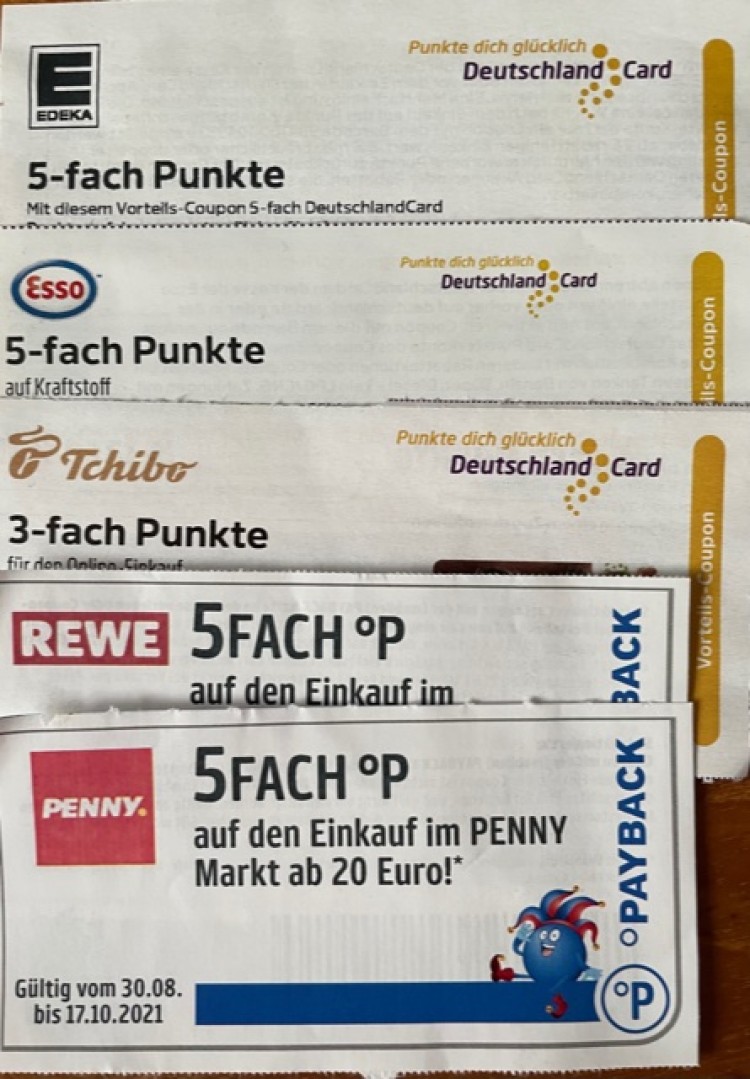 Want to save some money shopping? Get coupons and more!
In Germany you can save quite some money or receive some premiums simply by shopping using a bonus card.
There are two major cards with which you can collect points shopping connected to all sorts of shops & gas stations.
Of course you can also download the APPs to activate coupons and collect points.
Payback is linked to Aral, DM, Penny, Rewe, Fressnapf, Linda Pharmacies, Burgerking, WMF, Depot and many more.
Deutschlandkarte is linked to Edeka, Netto, Marktkauf, Esso, Douglas and many more.
Just check out their website for more information (best to translate with google :-))
Clothes stores very often have their own store cards where you receive discounts and special prices.
A lot of stores have baby clubs, where you can save tons of money all around your baby.
Here is a link to the blog post and a list of stores with baby clubs.

September 2021 by Kira Neumann

This blog post is a personal recommendation and based on personal experience. It has been prepared with the greatest possible care and does not claim to be correct, complete or up-to-date."
If you like what we do - please share with your friends.
https://www.instagram.com/kiramiga/
https://www.facebook.com/relocationbykiramiga/
---
---