KIRAMIGA – beyond relocation ❘ Stuttgart
Whatever your needs, we offer assistance on a personal level and want you to feel perfectly welcome in Stuttgart.
How can we help YOU?
Confused? Questions? Curious? Emotional? Adventurous? Overwhelmed? Excited?
We are your helping hand.
Top Tips - good to know before you move to Germany
1. tap water is safe to drink
2. bring a bag when you go shopping
3. bring a coin (1 Euro, 50 cents) to get a trolley (already to the airport & shopping )
4. check shop opening hours (No errants on Sundays, some shops close at lunchtime)
5. bring cash at all times for little shops, bakeries and some restaurants
6. credit cards are not accepted everywhere
7. do not cross the road at a red light
8. rubbish/trash needs to be separated
9. Germany has bottle Pfand
10. Hallo - Hello / Bitte - Please / Entschuldigung - Excuse me / Tschüss - Goodbye / Danke - Thank you
Kiramiga - what others say
"Most important was the moral support" M.F. from Japan
"She made me feel safe" Anonymous from Japan
"I find Kira to be exceptionally helpful" Michelle from England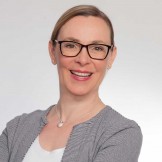 Kira Neumann, founder of Kiramiga
We at Kiramiga want to challenge the study that Germany is not the most welcoming country.
Having experienced life abroad for several years, we understand how difficult it can be setting up a new life in a different culture, especially if you don't speak the language.