Group Courses
At Kiramiga we understand that moving to a new Country can be an overwhelming experience in itself, we are here to assist you with your transition into your new city , Stuttgart. We have created a two part series that gives you the information you need to get started.
Best practice Part A

– Theoretical Information
Timeframe - 3 hours
In this module we will cover the following topics to help you get started with daily life in Germany.
Local eating and drinking habits (food & restaurants)
Shopping in Stuttgart an overview of the essentials to the downright decadent, opening hours & payment possibilities
Post and parcel services
Household matters (Kehrwoche, Mülltrennung, house & neighborhood rules)
Do's & Don'ts in Germany (German customs)
Public Transport & Parking
Of course there will be lots of time for questions.
Best practice Part B – Let's get out there!
Timeframe - 3 hours
This module focuses on the practical part of your daily life ,we will actually go out an explore together.

Going shopping can be daunting for anyone, adding a language change can make that even harder. Together we will visit a supermarket and a drugstore to explain what you can get in there and what you might need living in Germany, also if are looking for something specific and cannot find.
We will give you an overview the different food products, meat/cheese counters, cleaning products, beauty products, personal hygiene and much more.
Looking for specific products? There is lots of time for questions, too.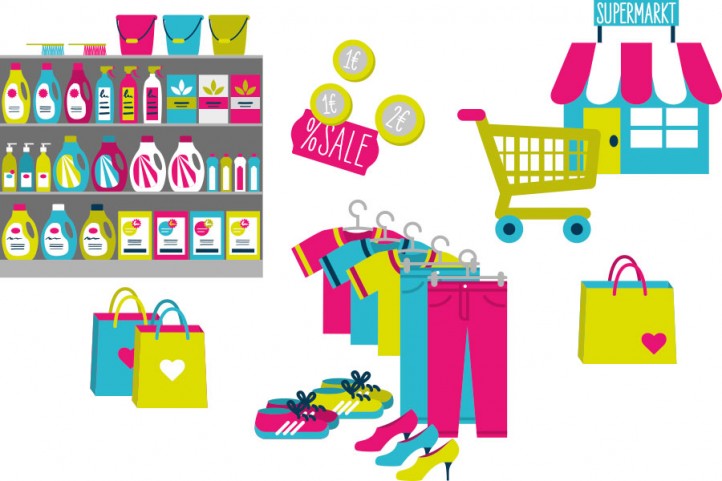 Quick'n Easy Germany - Shopping & more - Webinar
- or shopping in town or on the economy -
Shopping for groceries is easy and can be fun, if you know your way around.
4 Sessions shared online via a presentation with lots of time for questions.
Overview about different stores and possibilities
Grocery shopping and all about food products
Household shopping plus products/detergents - use of basic household items e.g. your washing machine
Waste, House and Neighborhood Rules, German Quirks
Please check our Calendar for more information and dates.