What we offer
We offer a range of modules to accommodate different topics. All modules can be booked separately. Please contact us for individual requests, prices and package deals.
Basic concept
of all our modules is to meet in person and experience actively together and we complete our support by offering assistance via the phone, Skype or another internet platform.
As per our experience practice is the way to incorporate what you learn and be able to make use of it.
Here are the modules we offer:
Group Courses

Best practice - an introduction in 2 parts
At Kiramiga we understand that moving to a new country can be an overwhelming experience in itself, we are here to assist you with your employees transition.
We have created a two part series that gives all the information needed to get started.
Best practice Part A

– Theoretical Information
Timeframe - 3 hours
In this module we will cover the following topics to help your employee get started with daily life in Germany.
Local eating and drinking habits (food & restaurants)
Shopping in Stuttgart an overview of the essentials to the downright decadent, opening hours & payment possibilities
Post and parcel services
Household matters (Kehrwoche, Mülltrennung, house & neighborhood rules)
Do's & Don'ts in Germany (German customs)
Public Transport & Parking
Of course there will be lots of time for questions.
Best practice Part B – Let's get out there!
Timeframe - 3 hours
This module focuses on the practical part of your daily life ,we will actually go out an explore together.

Going shopping can be daunting for anyone, adding a language change can make that even harder. Together we will visit a supermarket and a drugstore to explain what you can get in there and what you might need living in Germany, also if are looking for something specific and cannot find.
We will give you an overview the different food products, meat/cheese counters, cleaning products, beauty products, personal hygiene and much more.
Looking for specific products? There is lots of time for questions, too.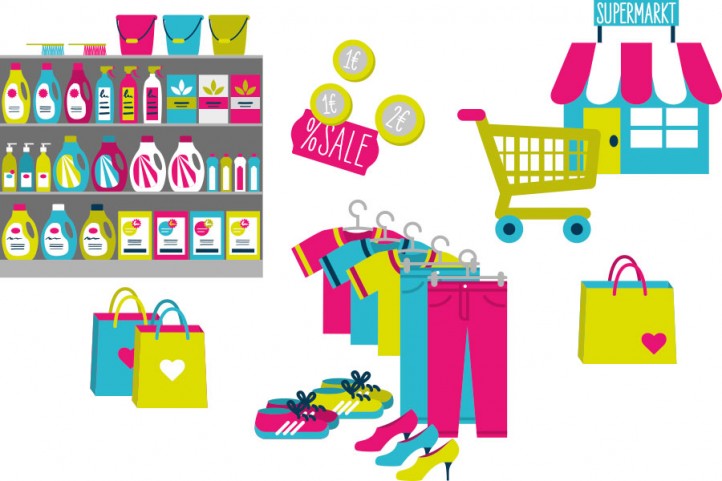 WEBINAR - Quick'N Easy Germany - Shopping & more
4 Sessions shared online via a presentation with lots of time for questions.
Overview about different stores and possibilities
Grocery shopping and all about food products
Household shopping plus products/detergents - use of basic household items e.g. your washing machine
Waste, House and Neighborhood Rules, German Quirks
This is also recommended as preparation before the actual move.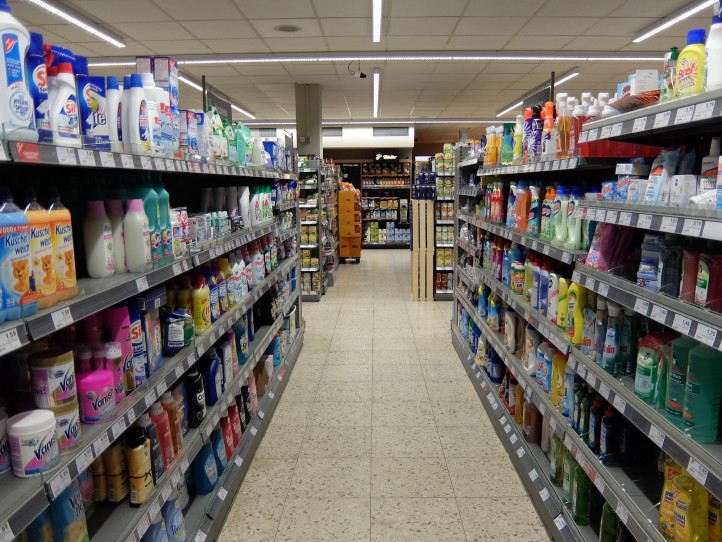 Survival German
Learn the essentials to manage daily life in Germany
We teamed up with Language Service Dr. Lukes and offer Survival German courses especially tailored for our clients.
This Survival German course will teach you what you need to know to get around.
Areas covered are: basic shopping phrases, small talk, doctor's appointments, restaurants, outings & more.
Our course is suitable for beginners without pre-existing knowledge of German.
The small groups provide a safe and comfortable learning environment with lots of practice that you can apply right away.
The course can be booked before he actual move to get the employee or his family started.
Courses offered:
in person: 25 teaching units (one unit = 45 minutes)
online: a 5 week course with 2 classes à 60 minutes per week
But of course we are also open for a different kind of class or individual requests - depending on your needs.
Please check our calendar for running courses or contact us for more information on courses.
QUICK 'N EASY
Timeframe - 3 hours
We will give a general overview supported by our general information package.
Plus we will answer any questions your employee might have relating to the new life and new environment.
This can be done in person or online, even before the actual move as a preparation or information session.
CUSTOM MADE
INDIVIDUAL SUPPORT FOR YOUR EMPLOYEE & FAMILY
Do you want to support your employees to enjoy an all-round carefree package before the move upon arrival in Stuttgart?
Or even support with information session to make it easier for your employee and his family to make the actual decision to move?
We offer support for a predefind number of hours consisting of any topics within the modules we offer. We support your new expat employee's and their families either in their home or outside depending on their needs, in addition we offer consultation via the phone or skype.
This could involve more general questions regarding shopping/household/products but also more personal requirements such as doctors appointments, civil service, kids in Germany, kindergarten / school meetings, pregnancy, emotional problems, doubts and much more.
Pregnancy & Babies
As this is such a special topic, we have created a separate website: Gravidamiga
Gravida = latin for a pregnant woman
Gravidy = being grounded / rooted
Amiga = Spanish for friend
This is how we want the spouses to feel during your pregnancy and early motherhood in Stuttgart area
All about being pregnant in Germany from the beginning up to birth - from the explanation of scheduled and additional possible examinations, midwifery care, prenatal classes, birthing possibilities, hospitals as well as shopping for baby & maternity clothes.
And for after the baby is born information on pediatricians and scheduled examinations, postnatal classes, mother & baby groups / courses, shopping and much more.